A Letter from the Chair
Kirk Tanner, PhD, CSO, National Brain Tumor Society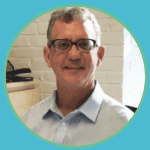 It's with great pleasure and enthusiasm coupled with a deep sense of urgency, that I invite you to join me at the 1st Glioblastoma Drug Development Summit in Boston this December.
This Summit could not come at a more opportune time.  We have experienced high profile Phase 3 misses in 2019 that could have a chilling effect on Biopharma engagement at a time when it is needed most.  Now, more than ever, we must invest in translating the groundbreaking science and research in molecular genetics realized in the past decade towards developing new treatments for patients.
There are ripe therapeutic modalities and specific treatments that are primed to be tested in GBM patients.  These include immune therapies, where timing and combinations appear to be critical; DNA Damage Repair inhibitors (DDRi), where there is a growing stable of drugs, mechanisms and targets that need to be married to intelligent clinical trial design and execution;  and tumor metabolism and metabolic co-dependencies where treatments seek to exploit the "Achilles heels" of GBM tumors.
Please join me for a robust conversation with leading experts spanning pharma, biotech, neuro-oncology, neuro-surgery and translational oncology to review the GBM drug development landscape with lessons learned.
You can take a look at the full agenda and discussion topics here.
This will set the stage for interactive presentations and panels that will critically explore both challenges like tumor heterogeneity, immunosuppression and the blood brain barrier, as well as exciting opportunities that include innovative trial design, leveraging genetic and molecular classifications for precision medicine approaches and creative economic strategies that can incentivize investment in new treatments for glioblastoma.
Although treatment of GBM has improved only minimally over the past decades, we are now at a pivotal point and need to identify, prioritize, accelerate and invest in the most promising new therapies and test these in patients who desperately need better treatment options.
I very much look forward to working with everyone with the goal of moving GBM drug development towards new effective treatments and sincerely hope that this 1st Glioblastoma Drug Development Summit is just the beginning as we collectively try and move the field with more and better shots on goal.
Sincerely,
Kirk Tanner, PhD
CSO, National Brain Tumor Society