Implementing Diverse Mechanisms of Action Across Improved Clinical Translation to Develop Safe, Effective & Deliverable Next Generation Therapeutics for Glioblastoma
The 3rd Glioblastoma Drug Development Summit is the ONLY industry led forum for large pharma, biotech and academic KOLs to unite under the common goal of accelerating the practical translation and clinical development of meaningful therapies for the treatment of glioblastoma.
Through investigating the clinical implementation of DNA damage repair, immunotherapy, oncolytic viruses, cholesterol metabolism, PARP inhibitors and more, we strive to address the urgent need for novel and much improved treatments for this devastating disease.
Overcome specific challenges such as understanding preclinical efficacy and tolerability data to confidently translate into the clinic, improving drug delivery across the blood-brain barrier, optimizing clinical trial design and more, this meeting is an absolute must attend for all neuro-oncologists and oncology professionals.
With a huge unmet medical need for effective treatments and many clinical failures to overcome, there has never been a more important time to attend the 3rd Glioblastoma Drug Development Summit and join your community to defeat glioblastoma and radically change patients' lives.
30+ Expert Speakers Include: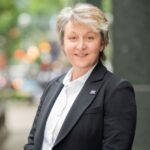 Neurological Surgery
Northwestern Medical Group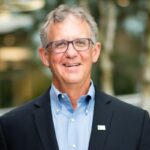 Chief Scientific Officer
National Brain Tumor Society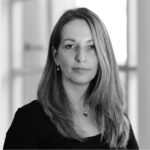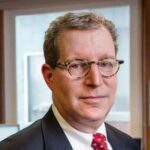 Pathologist-in-Chief
Massachusetts General Hospital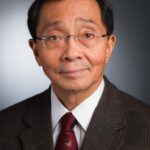 Director Neuro-Oncology
Dana Farber Cancer Institute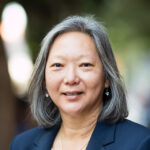 Professor Neurological Surgery
UCSF Weill Institute for Neurosciences

Overcome hurdles to increased investment and financing for biopharma in the Glioblastoma Space with OrbiMed, The Mark Foundation, The Emerson Collective Two Bear Capital & more

Get the latest updates on the 2022 WHO Classifications and understand implications for glioblastoma diagnosis, clinical trials design and analysis with MA Gen Hospital & UCSF

Deep dive into cancer metabolism and the tumor micro-environment to understand how sex differences, developmental pathways, plasticity & neural regulation affect treatment approaches with Dana Farber, The Cleveland Clinic & Washington University

Evaluate the progress of two leading cancer vaccine candidates and learn of new clinical readouts and updates on combination approaches with checkpoint inhibitors from AIVITA Biomedical & VAXIMM

Learn what progress has been made in the DNA Damage Repair space with efforts to develop a glioblastoma treatment and the potential of novel DNA-encoded medicines with Astra Zeneca & Inovio

Understand the latest novel and innovative approaches to glioblastoma treatment including brand new targets with Northwestern Medical Group, Targtex, ExoProther Medical & more
Our Commitment to Running a Safe Event
We will be doing everything we can to create the best experience possible for you, while ensuring the safety and welfare of all our attendees remains paramount.
We will adhere to the national, local and hotel specific guidance and regulations to ensure safety and hygiene measures are in place.
What's more, we have also produced Hanson Wade's 6Ws of what to expect when attending our in-person events:
Wear A Lanyard
Pick a Lanyard that
respects your boundaries;
Green: Let's chat < 1 meter,
Orange: Let's chat > 1
meter, Red: Let's chat > 2
meters
Wear a Face Covering
Protect yourself and others. Wear over nose, mouth and chin for optimum safety. Only
individuals who are medically exempt will not be required to wear a face covering
Wash Your Hands
Wash your
hands for
at least
20 seconds
Watch Your Distance
Please be
mindful of
your distance
from others
Wellbeing Check
Safety for you and your
peers. Complete the
survey for admission
onsite
Walk With The Flow
Follow the
arrows &
walk with
the flow
More information can be found in your event guide:
Don't Just Take Our Word For It:
"It was a great meeting filled with very impactful presentation and discussions"
Director & Bioscience Leader, AstraZeneca
"Excellent presentations, candid atmosphere, very high-quality materials"
Chief Executive Officer, ExoProTher Medical 
"The quality and relevancy of the content and the representative leadership was bar none"
Chief Business Officer, Global Coalition for Adaptive Research
 "This was a highly well-organized, engaging and unique for this type of conference as it was science driven with excellent speakers and panel members"
Senior Director, Inovio Pharmaceuticals
"GBM DDS is the definitive meeting on GBM and an excellent opportunity to understand the length and breadth of drug development activity in this disease"
Chief Executive Officer, Kazia Therapeutics